Event Buddy
Event Buddy is a web app for in-house event planners at large companies.
role
I designed the User Experience of their onboarding process, the Visual and UX design of the landing page, as well as advised on general product changes and features.
Onboarding Flow
Below is the sign up and onboarding process I outlined to get new users up and running on their platform quickly.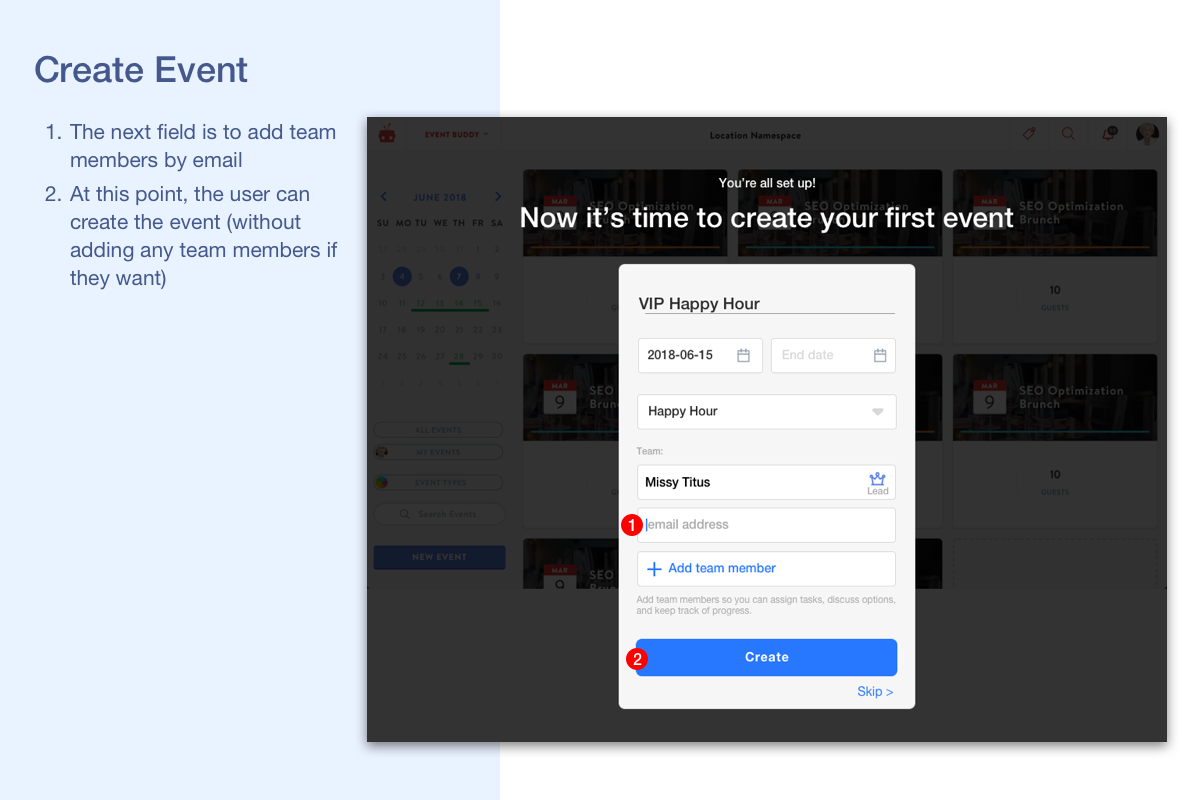 Landing Page
Below is the design of their landing page. (Branding not by me.)